20th January 2023
The Best Brushes for Road Sweeping Machines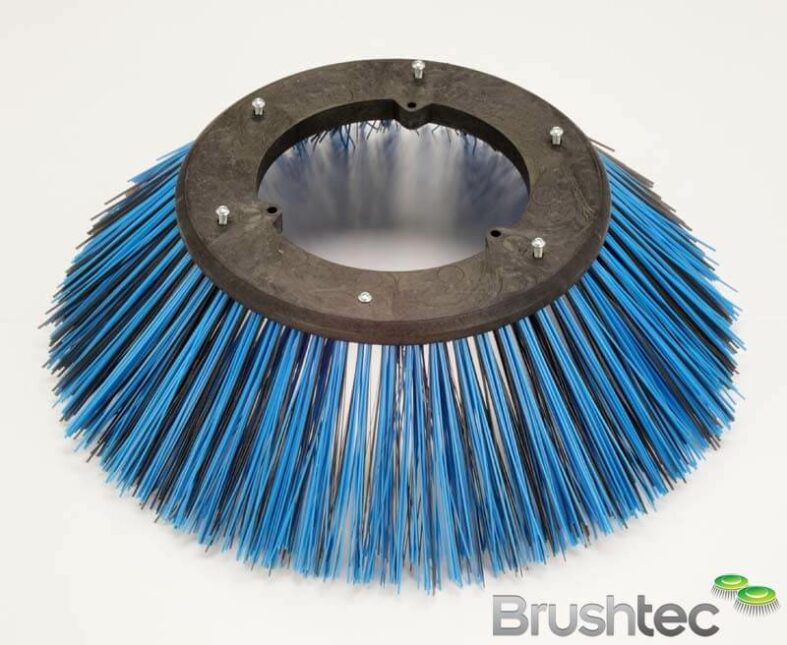 Brush Technology Ltd is the largest manufacturer of municipal brushware in the UK, producing a full range of road sweeping brushes and associated products for municipal authorities, OEM, and contractors.
This means that when you buy Brushtec brushware for your road sweeper you can be assured that all of our products are designed and made for optimal sweeping machine performance; which means that our brushes provide up to twice the performance of OEM imported brushes.
Top performance road sweeping brushes
We know that Brushtec produces the highest quality road sweeping brushes available. Comparisons carried out through some of our trusted customers have shown that on jobs where Brushtec steel wire side brushes are used, one sweeping pass achieves what takes an OEM brush two or three passes. These kinds of efficiencies speak for themselves in assisting road sweeping contractors to get the most out of their sweepers; minimising the fuel costs and the time taken to fulfil contracts.
Supporting British industry
It should go without saying that by buying road sweeping brushes made here in Britain, with British materials, you are supporting a supply chain that contains thousands of jobs across the UK and Ireland. This helps perpetuate a healthier economy, with more work for all of us operating within these markets.
We at Brushtec are proud to say that the steel wire in our side brushes comes from Wales; the plastic bristle which we use in all our front brushes and belly brushes comes from Cumbria. These components are of the highest quality, and so whilst lower-cost alternatives may be found from elsewhere in the world, they cannot provide the same level of performance.
Road sweeping with the environment in mind
As environmental issues continue to rise in importance you can be assured that Brushtec is doing all we can without reducing the quality of our road sweeping brushes, and still keeping prices affordable.
We are able to use recycled plastic in our injection moulded brush tops without reducing their strength and quality, and in turn these tops may be recycled again. Likewise, our road sweeping brushes have as small an environmental footprint as possible, with all supplies being sourced domestically there are no excessive air miles attached to our products.
Numerous manufacturing methods, logistical solutions, and building management have allowed us to streamline our brush manufacturing, reduce material waste, and therefore reduce cost and environmental impact.
Council authorities and those with a manifesto – written explicit or not – on reducing the environmental impact of their road sweeping operation can feel confident that the best choice for brushes they have in meeting this target is through Brushtec brushes.
Not just road sweeping brushes
Brushtec also manufactures a large range of commercial and industrial brushes, serving a wide range of industries such as quarry screening brushes, conveyor cleaning, and dairy brushes.
If you are requiring brushes for a non-road sweeping application then please view the below options: